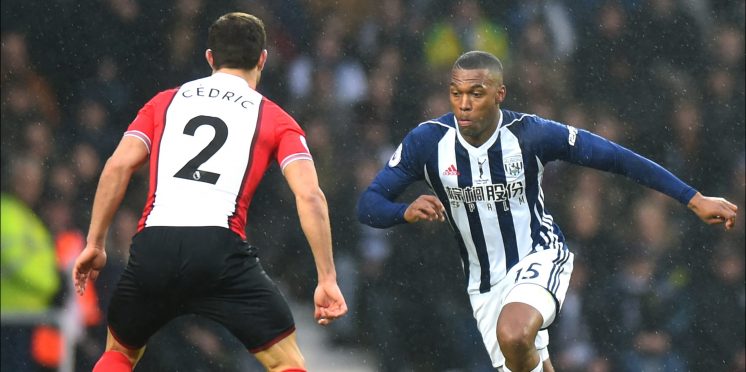 Players That Played for Both Liverpool and West Brom
It looks as though Liverpool are almost certainly going to win the Premier League this season. It would take a monumental drop in form to cause them to slide down the table, which, while still possible, seems very unlikely.
Mathematically speaking, Liverpool can have the Premier League title secured by March, although it may drag on until April.
It is undeniable that Liverpool currently has one of the best teams that the Premier League has ever seen, but many of its top players got their start in football with other clubs.
Over the years, many Premier League heroes have passed through the changing rooms of both Anfield and The Hawthorns. Here are some of the notable ones.
Daniel Sturridge
Sturridge has played for five Premier League teams before moving to play for Trabzonspor in Turkey. He played for Liverpool between 2013 and 2019, where he made 116 appearances and scored 50 goals.
However, he moved to West Brom in 2018 on loan, where he played six games. His time at West Brom didn't go too well after he suffered a hamstring injury after just three minutes on the pitch in a match against Chelsea. He moved back to play for Liverpool again for the next season. It was here that he was part of the Champions League-winning squad in 2019.
Rickie Lambert
Rickie Lambert is a born and bred scouser, supporting Liverpool his entire life. His dream came true when he was signed by the reds in 2014, yet his time in the squad was limited. He played at Anfield for just a year, before moving to West Brom in 2015.
On the day he signed for the club, he made his debut in a friendly against Bristol Rovers, where he scored two goals. He didn't stop at The Hawthorns for long though, moving to Cardiff City in 2016, and retiring a year later.
Chris Kirkland
Chris Kirkland joined Liverpool in 2001 after moving from Coventry City. He played in some crucial games for the reds, including the Champions League comeback that saw Liverpool enter the round of 16. Months later, they lifted the Champions League trophy in Istanbul.
He suffered injuries while at Anfield, including a broken wrist and fingers. This made it difficult to compete against Jerzy Dudek, who was the club's number 1 keeper at the time. Kirkland later moved to West Brom on loan in 2005, before signing for Wigan the following season.
---