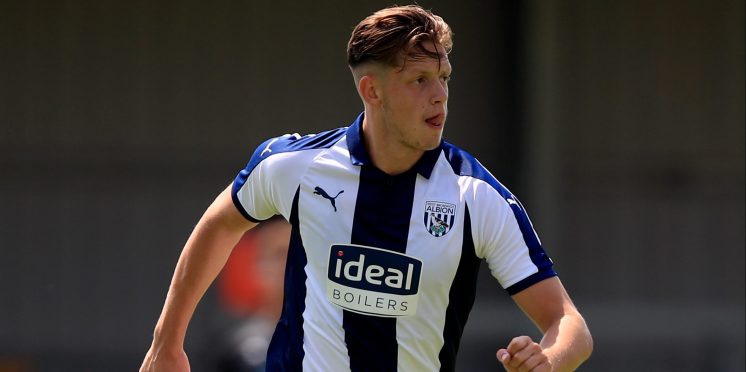 'Cheeky', 'Baller' – These West Brom fans react to Jack Fitzwater footage
Footballers up and down the country are having to come up with different ways to stay entertained as the crisis in the UK continues.
The sport has, rightly, taken a back seat as the focus is on beating the virus and keeping people safe.
However, players will be staying in shape at home and many have taken part in challenges to show off their skills and to encourage fans to get involved.
West Brom's Jack Fitzwater is the latest to showcase his skills, with the defender uploading a video to Instagram that showcased him performing a great backwards flick in his garden.
Twitter: Haterz will say it's fake, Fitzy 🤷🏻‍♂️

@Jackfitz14 | #WBA https://t.co/5DLAxtuLCg (@WBA)
With his back to the goal, the 22-year-old, wearing a Juventus shirt, flicked the ball up before back-heeling it onto the bar.
This brought plenty of responses from the Albion fans who were impressed with his skills, with many also commenting on his choice of shirt.
Here we look at some of the comments…
Twitter: @WBA @Jackfitz14 Arrrrr, but can he do it on a wet cold windy night in Stoke !!??🤪 #WBA (@jasonphillips13)
Twitter: @WBA @Jackfitz14 Wrong shirt!!!! Nice skills tho, how many tries @Jackfitz14 ?? (@conor_showell)
Twitter: @WBA @Jackfitz14 Why do the youngsters on our team want to wear that shirt! https://t.co/RidtbIiKlM (@BOINGxxBAGGIES)
Twitter: @WBA @Jackfitz14 Cheeky (@CamIsABaggie)
Twitter: @WBA @Jackfitz14 Baller🤩 (@Jackmaywba)
Twitter: @JayTopham @WBA @Jackfitz14 No bother for him (@LouisTopham9)
Twitter: @WBA @Jackfitz14 He should've hit the ball too. Failed (@mumipanther)
Twitter: @WBA @Jackfitz14 When did he sign for juventus ?? #wba (@JamesHamiltonGK)
---