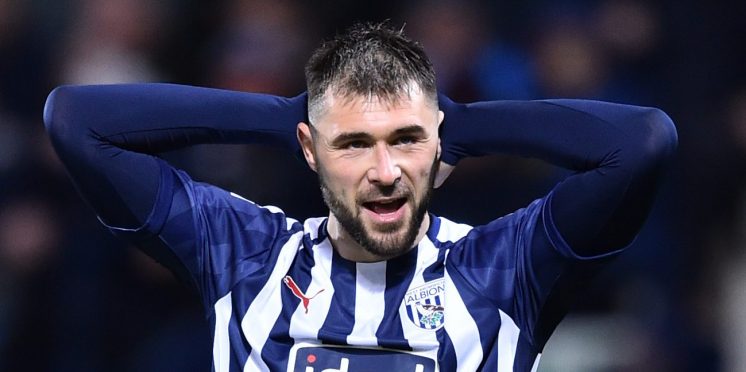 West Brom fans react as Charlie Austin delivers a heartfelt message
West Brom striker Charlie Austin has thanked all those who work for the NHS as they help to keep people safe.
Twitter: We previously shared a fabulous thank you video from @AVFCOfficial and @England star @OfficialTM_3 👏 Now we have a… https://t.co/LiJYDql1Qv (@BlackCountryNHS)
The current crisis has understandably halted the football season for now, with the focus on following government guidelines in a bid to overcome this global pandemic as soon as possible.
Players up and down the country have been helping in different ways, from donating money to raising awareness of certain causes.
And, there has been a real appreciation of the NHS workers who are risking their lives in some cases to help others.
Austin recognises that and he sent out a heartfelt message to the workers in the Black Country for all the work they have done in the past few weeks in keeping local people safe during this testing time.
In a two-minute clip shared on Twitter, the striker made it clear he is grateful for the work they are doing.
As you would expect, the message went down well, with Albion fans among those to praise Austin.
Twitter: @BlackCountryNHS @AVFCOfficial @England @OfficialTM_3 @WBA @chazaustin10 Top man (@AntSwailes)
Twitter: @BlackCountryNHS @chazaustin10 @AVFCOfficial @England @OfficialTM_3 @WBA Fair play! Couldn't love the bloke anymore… https://t.co/hW8ZjA9hql (@Dalephillips114)
Twitter: @BlackCountryNHS @chazaustin10 @AVFCOfficial @England @OfficialTM_3 @WBA Our striker right there 💙🤍 (@DannyWilliams10)
Twitter: My striker https://t.co/tzQ8ccnJTt (@luiscole45)
Twitter: @BlackCountryNHS @AVFCOfficial @England @OfficialTM_3 @WBA @chazaustin10 Great stuff Chaz , brilliant words, not su… https://t.co/j6PfU6lWXT (@baggyboy1878)
Twitter: @BlackCountryNHS @AVFCOfficial @England @OfficialTM_3 @WBA @chazaustin10 Straight from the heart Charlie well said… https://t.co/qqR7uWVDwQ (@magiebaggie1)
Twitter: @phoenixbaggie @BlackCountryNHS @AVFCOfficial @England @OfficialTM_3 @WBA @chazaustin10 After a raw day, that made… https://t.co/XsHXA6RinR (@Sal_Wba)
---