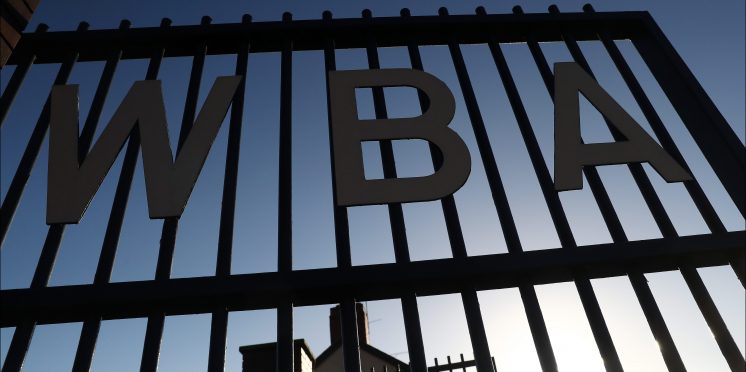 'Will be missed' – These West Brom fans react as key figure confirms exit
Steve Hopcroft has confirmed that he has left West Brom after 14 years with the club.
Hopcroft has been involved in various different capacities with the club's academy over the years, most recently serving as the head of recruitment for the youth teams.
However, reports emerged last month suggesting that he had handed in his notice and was poised to join Aston Villa.
And, Hopcroft has taken to Twitter himself to confirm his departure today, as he thanked everyone who he has worked with over the years.
Twitter: After 14 yrs @WBA I finally say goodbye. Loved every minute. Met & worked with some excellent people. I'd like to t… https://t.co/M9eHEnoBG4 (@SteveHopcroft)
The likes of Nathan Ferguson, Rekeem Harper and Saido Berahino have all benefited from his guidance, whilst he has helped develop the likes of Izzy Brown, Morgan Rogers and Louie Barry who all left for high-profile clubs.
So, it's fair to say his work has been appreciated over the years and many Albion fans thanked Hopcroft for his service following his message.
Here we look at some of the comments…
Twitter: @SteveHopcroft @WBA Thanks for the talent you've helped nurture and grow. Good luck with wherever you go next (but not the Vile) Thank you (@scan1968)
Twitter: @SteveHopcroft @WBA Good luck mate – you have been brilliant and helped change this academy from a nothing to the c… https://t.co/2gc5ESTKab (@lukestokes84)
Twitter: @SteveHopcroft @WBA All the very best, Steve. Another very sad day for the club. You've done a terrific job and bee… https://t.co/BKEWDoc1ns (@woollywhite)
Twitter: Owe everything to the man that saw the talent in me from grass routes football. Respectful scout and an amazing per… https://t.co/E3wGGcyVFH (@Nathan6Ferguson)
Twitter: @SteveHopcroft @WBA All the best Steve and thank you 👍🏼 (@SlatePaul)
Twitter: @SteveHopcroft @WBA All the best Steve. Great job at Albion. (@DickLaurent96)
Twitter: @SteveHopcroft @WBA All the best Steve. Done a great job. Top man 👍🏼 (@H4rryH4rris)
Twitter: Thank you Steve 👏🏻👏🏻👏🏻

– Ace

#WBA https://t.co/vq26mJYSmP (@AllAlbion)
---