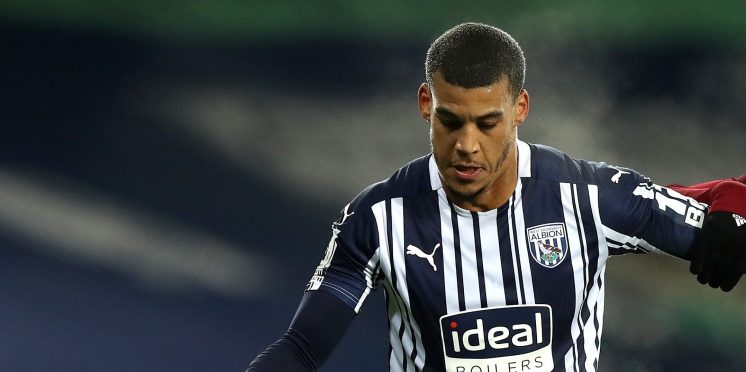 WBA fans blast 'awful' Peltier after Leeds thrashing
West Bromwich Albion suffered a 5-0 defeat to Leeds United on Tuesday evening and Lee Peltier was one of many players criticised for his performance.
The 34-year-old was making his first Premier League start of the season and struggled to contain Raphinha and Stuart Dallas on the right flank.
For Leeds' fourth goal, Peltier was beaten in the air to a long-range diagonal pass and the move resulted in Mateusz Klich setting up Rodrigo to score.
And for Leeds' fifth goal, Raphinha was allowed to cut inside and rifle an effort from the edge of the box to wrap up the scoring.
Player ratings : Johnson 5 could do nothing with goals; Furlong 4 tired; Ajayi 4 overwhelmed; O'Shea 4 overawed; Peltier 4 out of depth; Sawyers 2 words fail me; Diangana 4 ineffectual; Phillips 3 too much turkey; Gallagher 5 tried; Robinson 4 no service; Grant 4 no threat #wba

— Woodman Corner Jake (@MPJKaiser) December 29, 2020
Where to start? Now gibbs injured too we need a left back in the window. Peltier was so far below the level required. Whoever sanctioned that signing should be sacked #WBA

— Andrew Beech (@beechyboy90) December 29, 2020
Any Premier League club who play a 34 year old Lee Peltier deserve to be relegated imo. #wba

— Simon Lines (@simonlines) December 29, 2020
For me Krov needs to start instead of sawyers, why Phillips is playing centre mid is beyond me and that left back peltier is awful, We are making Leeds looks like Barca #wba

— Nathan James (@nathy_james) December 29, 2020
#wba are in the Premier League and Lee Peltier is playing. What a chronic lack of investment by this administration.

— Iain Bate (@iainbate) December 29, 2020
Grant is not a striker.. he just doesn't know how to play there. Sawyers is woeful, Peltier is league 1 standard at best, we just aren't good enough for the premier league with this squad. #wba

— JDWBA (@JDWBA2) December 29, 2020
After the goal we have settled down but god we dont half make work for ourselves. Peltier looks so below this level. If gibbs is injured we need a left back in the window #WBA

— Andrew Beech (@beechyboy90) December 29, 2020
Against Leeds, Peltier played for 90 minutes, had 31 touches, failed to win an aerial duel, completed only 63.2% of 19 passes, made four clearances, created one chance, made one interception, failed to whip in an accurate cross and made three tackles.
The 5ft 8in defender has made only four appearances in all competitions this season, two of which came in the EFL Cup three months ago, so he was bound to be rusty.
Peltier had made one substitute appearance in the Premier League two weeks ago, which was his first taste of top-flight football in 2020/21, so can fans really blame him for lacking match practice?
---