Kamil Grosicki prepares healthy dinner and picks up daughter on school run
Kamil Grosicki is keeping busy on social media to make up for the time he's not spending on the pitch, but his activities in the last couple of days show he's eating healthy and working hard in the gym to stay fit.
The 32-year-old hasn't featured since January, but he'll be ready for Sam Allardyce when called upon. It can't be easy to be left out of the matchday squad for lengthy periods, but he's putting on a brave face on his Instagram stories.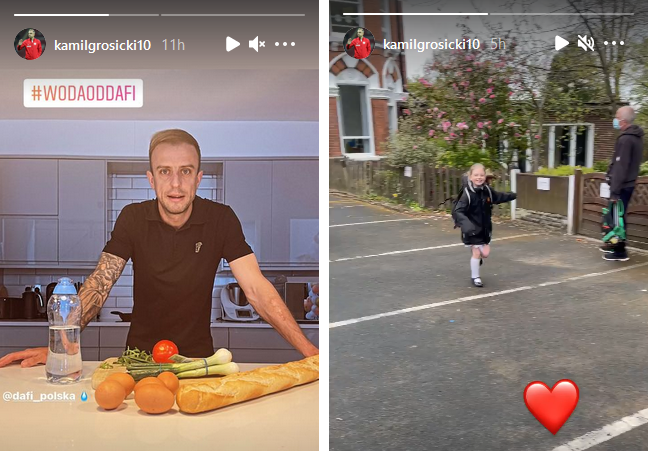 Grosicki showed off a new water bottle with the #wodaoddafi hashtag and was pictured preparing a meal containing eggs, a baguette, tomato and asparagus. The Polish international then took a picture of his daughter Maja who he was picking up from school, so he's had a typical day in the life of a parent.
Grosicki saw a move to Nottingham Forest fall through last summer and turned down the chance to leave West Brom in the winter transfer window despite only making five appearances this season. Nevertheless, his contract is up in the coming months and an extension doesn't appear to be on the cards, so a farewell is inevitable.
It's sad seeing a talented player sidelined while his teammates struggle on the pitch, but Allardyce wasn't keen on Grosicki upon his arrival.
---