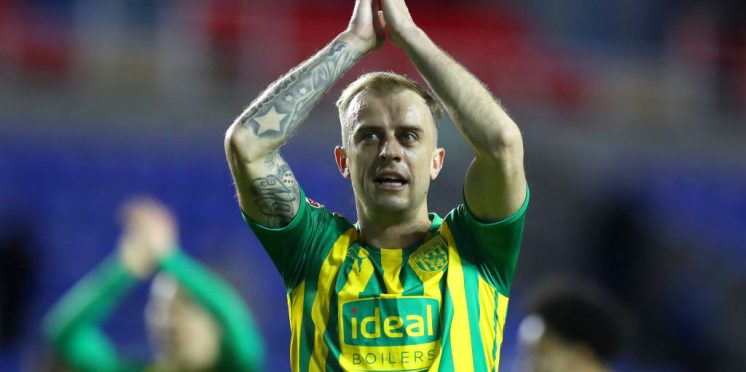 Kamil Grosicki celebrates 33rd birthday with large football cake
Kamil Grosicki will be a free agent in a matter of weeks and is now a year older than when the season ended. He turned 33 on Tuesday and celebrated the day with a large football cake, posting an image on Instagram.
And although Grosicki will be leaving West Bromwich Albion at the end of June, he was still given well-wishes by his teammates and friends on his Instagram stories while being hailed by fellow Polish internationals too.
The 33-year-old is in the eve of his career, but it doesn't appear he'll hang up his boots after leaving Albion. Grosicki has been linked with a move back to Poland amid interest from Pogoń Szczecin and Legia Warsaw, but it doesn't appear the two clubs will return this summer.
After making just three Premier League appearances last season, Grosicki isn't likely to attract top-flight clubs when the transfer window opens, so he might need to drop down a division or play outside of England. And being left out of Poland's Euro 2020 squad means he can't put himself in the shop window either.
Had Grosicki been playing regularly for West Brom last season, he may have made Poland's squad.
In other news, Kyle Edwards trains at academy as West Brom contract runs down
---