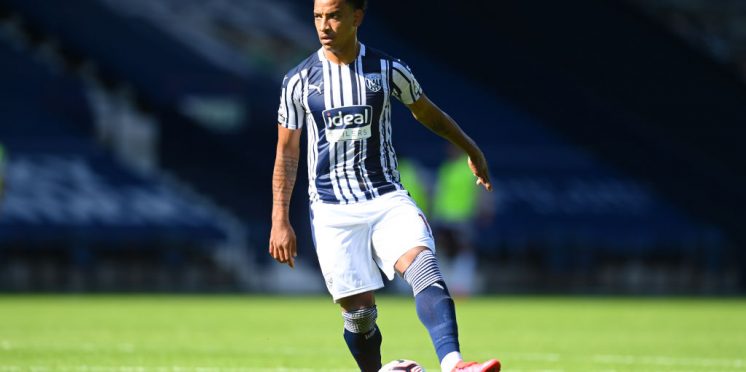 Kevin Phillips rules out 'surprising' move for Matheus Pereira
Matheus Pereira has an uncertain future at West Bromwich Albion as he impressed despite the club's relegation from the Premier League last season and has offers from various clubs to remain in the top-flight.
West Brom are requesting £30m for the 25-year-old amid interest from West Ham United and Liverpool, but Joao Castelo-Branco of ESPN believes Al Hilal are keen and can offer Pereira an enticing financial package.
Kevin Phillips doesn't believe the Brazilian will go for it, however. The ex-West Brom striker told West Brom News: "I don't even think Pereira would (consider it). That's the sort of move you have when you're coming towards the end of your career.
"I'd be very surprised and a little disappointed if he opted to go for that because you know what you're doing there, you're going purely for the money. He showed at the end of last season he can perform in the Premier League and I'm pretty sure he'd want to stay there.
"If he can get to a team that's on the cusp of the Champions League every year (Leicester), that's more appealing. I just think that's maybe been put out there by an agent or someone in the background trying to up the bid from clubs who are interested."
Pereira initially joined West Brom on loan from Sporting in 2019 and scored eight goals with 20 assists in 42 games before turning the most permanent the following summer when Albion were promoted. The 25-year-old made 34 appearances in all competitions last season, scoring 12 goals with six assists.
Pereira was the one silver lining from West Brom's disappointing season, but his future looks to be away from the Hawthorns now. A player of his calibre shouldn't be in the Championship and even Valerien Ismael acknowledged that. Phillips doesn't think Al Hilal is a potential destination, however.
In other news, Kamil Grosicki posts work out picture as he seeks new club, has family dinner
---